Delhi's St Stephen's College to start admission process from 21 May; applicants may register online at www.ststephens.edu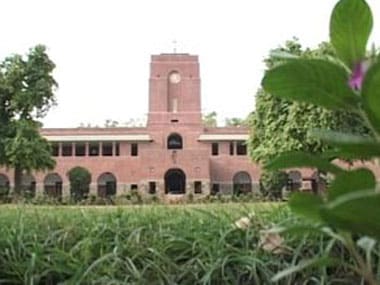 Delhi's prestigious St Stephen's College will begin its admission process from 21 May, the varsity has announced.
A report on The Indian Express said St Stephen's has a separate admission process because it is a religious minority college. As part of the separate process, the college conducts its own written test and an interview schedule for candidates who clear the cut-off marks.
The report added that candidates who wish to apply will have to first register on the university admission portal, and pay the admission fee. Using the form number and email ID, students can apply to St Stephens and also Jesus and Mary College, as part of Delhi University.
 This comes just a day after Delhi University began online registration for admission to undergraduate courses. The registration process will be completely online this year, and the link for registration will be activated on the official website of the university, 
www.du.ac.in
.
The first cut-off for merit-based courses is expected to be out by 19 June, 2018, although the university may make changes to the schedule later.
 The varsity will be wary considering the glitches that marred the online admission process last year. Many applicants had then complained about the slow server which crashed repeatedly, while candidates also faced trouble filling the form.
A Delhi University official was quoted in The Times of India as saying, "The system has been revamped to make it more convenient. The software has been updated and it will let aspirants apply for both merit-based courses and entrance exams through the same form."
Source: The First Post
Facebook Comments