It's Merdeka 2.0 for Mahathir
This year's Merdeka Day and Malaysia Day will be a different spectacle compared to those celebrated in the previous years, following the historic general election on May 9 that saw a change of government for the first time.
For Prime Minister Dr Mahathir Mohamad, it is independence again – this time from a kleptocratic government.
"Before this, we claimed independence from the British, and this time, we gained independence from an autocratic, kleptocratic government.
"It is something we need to celebrate.
"Would you like to continue with the previous one? Certainly not. You'll be bankrupt by the borrowings and all that!
"To me, this is a new independence day, a second independence day," Mahathir said in conjunction with the forthcoming Pesta Harapan Malaysia organised by Malaysiakini's [email protected], which will be held from Sept 15.
According to the prime minister, the celebration this year will be a meaningful one, especially for the youth.
In the hands of the young
"This year's independence day is very significant, especially for the young people.
"I find that for the old people, it is difficult to change their minds but the young people must make use of this freedom that they are being granted to rebuild this country according to their own ideals," he said.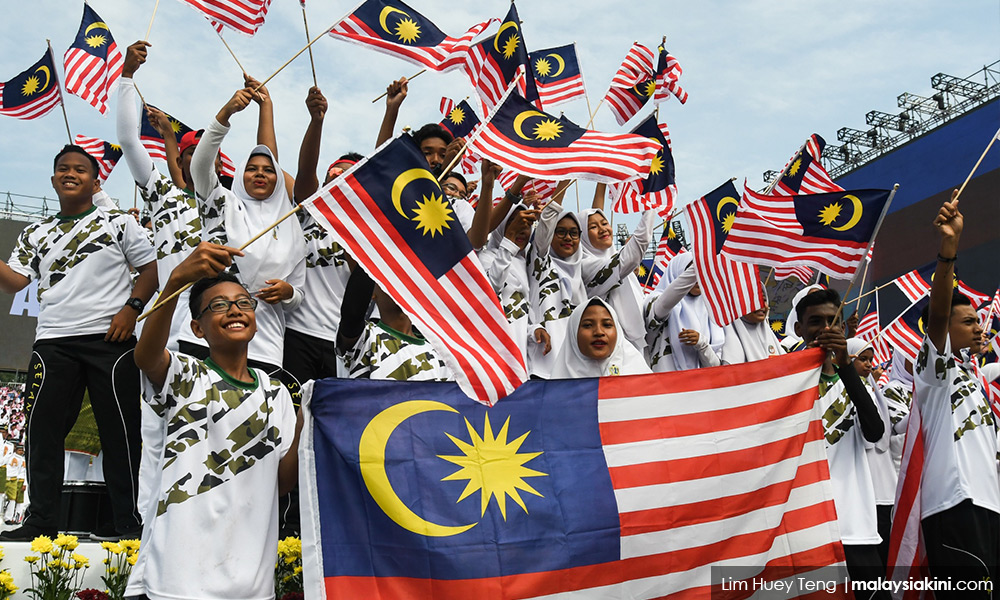 Mahathir also said that it is possible for Malaysia to become a developed country if the young generation sets their mind to it.
"The youths of today should equip themselves with the knowledge and skills to build up a great country.
"If you think that what is happening now is okay, no need to make any extra effort, then it will be like this. But if you think otherwise, you can build a better country.
"It is the youth who will be able to do it, not the older ones."
Pesta Harapan Malaysia will feature a Unity Concert that begins at 6pm on Sept 15 at Padang Timur, Petaling Jaya.
Performers set to take stage include Estranged, Jaclyn Victor, Bunkface, Soo Wincci, Couple, Mad August, as well as comedians Papi Zak and Kavin Jay.
There are also four other key events of the festival – Youth Townhall Discussion on Policies, LED Harapan Run, World Electronic Sports Games (WESG) tournament and ALIBABA entrepreneurship summit.
It is the inaugural festival by [email protected], Malaysiakini's events management arm, and is organised in partnership with UniFi, AirAsia, Boost, Malindo Air and Country Heights Holdings Bhd.
Source: Malaysiakini
Facebook Comments